When logging into Cloudshare for the first time please follow the instructions below to set up your two factor authentication.
Step 1
Login to https://cloudshare.liu.edu using your LIU username (Ex. jmccaffr)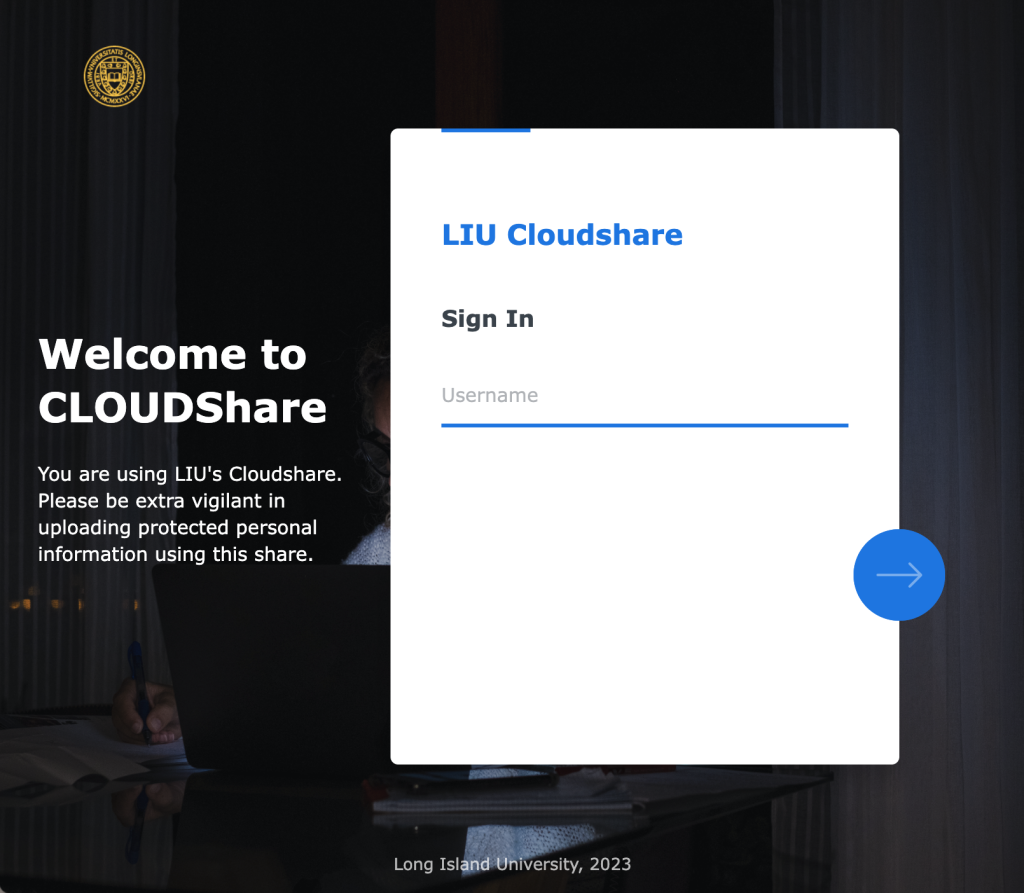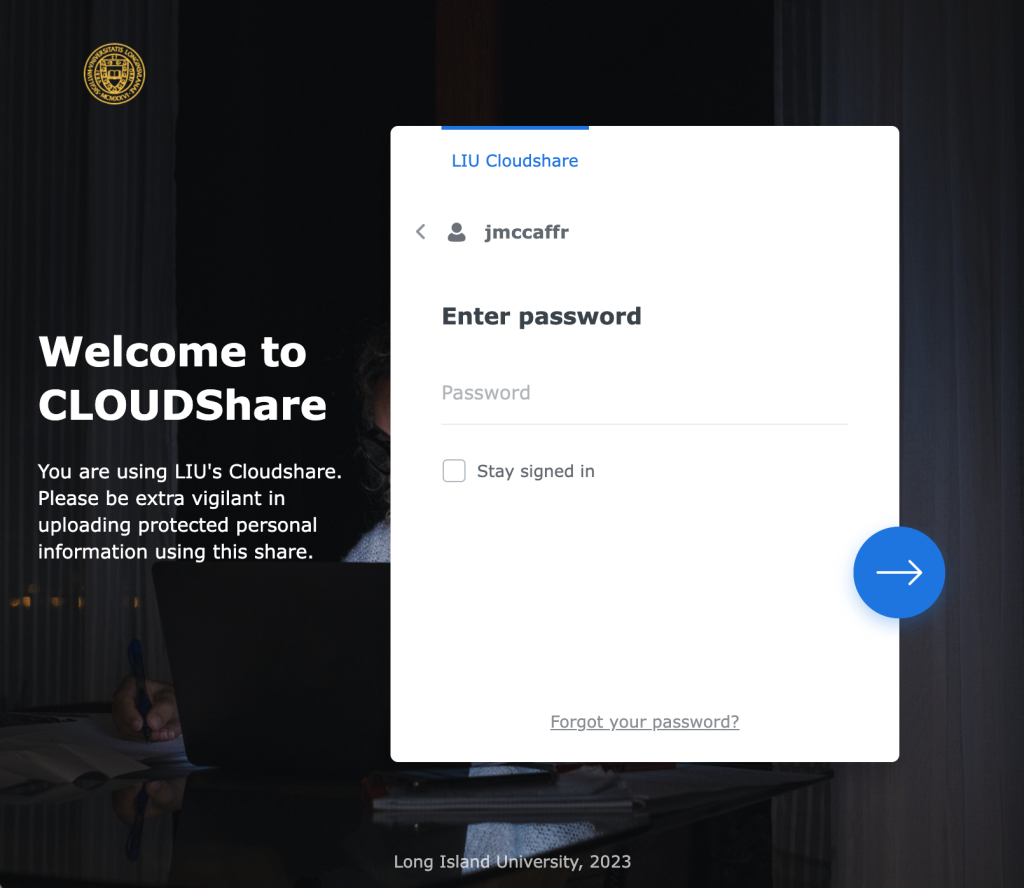 Step 2
2-Factor authentication is required to access CloudShare, Select "Start" to begin the setup.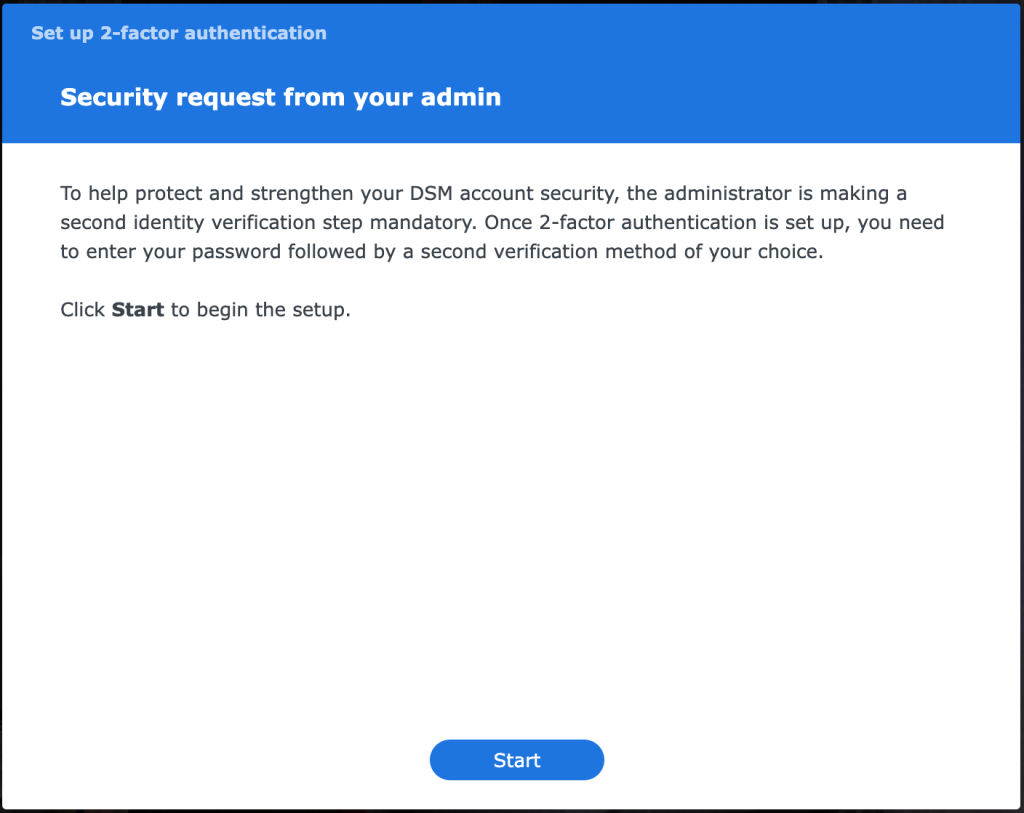 Step 3
Select "Verification code (OTP)" then select "Next".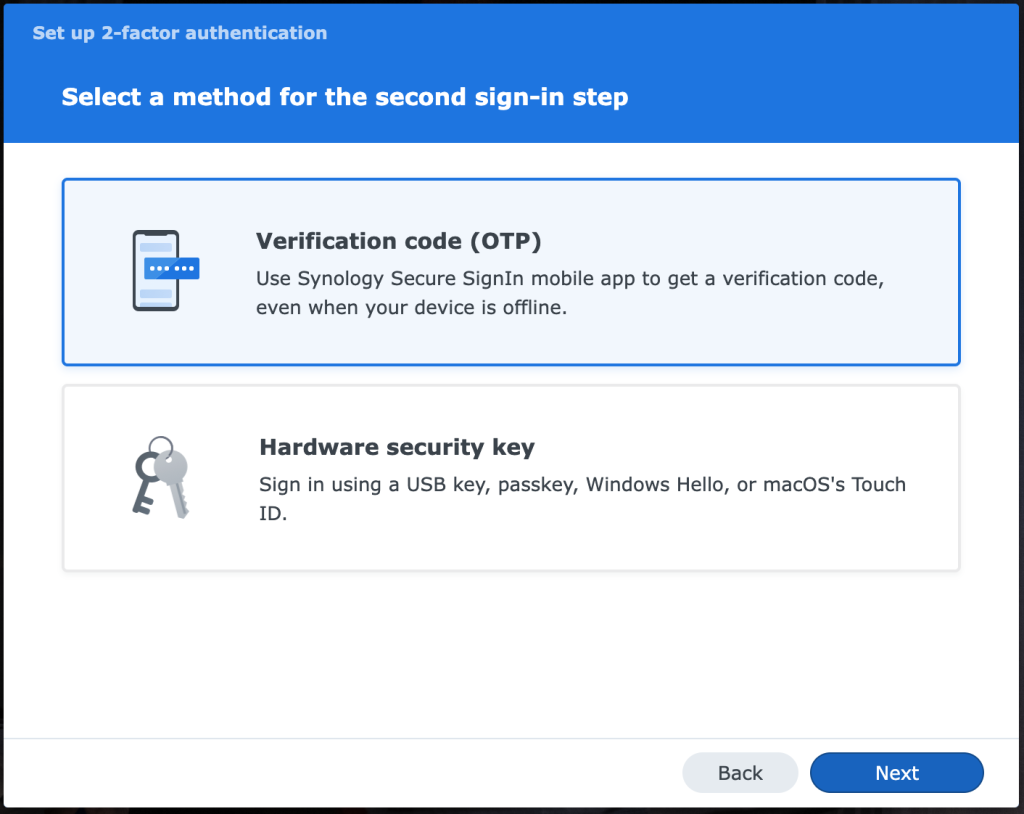 Step 4
2-Factor Authentication requires you to enter your password along with a verification code when signing into
CloudShare. Select "Next".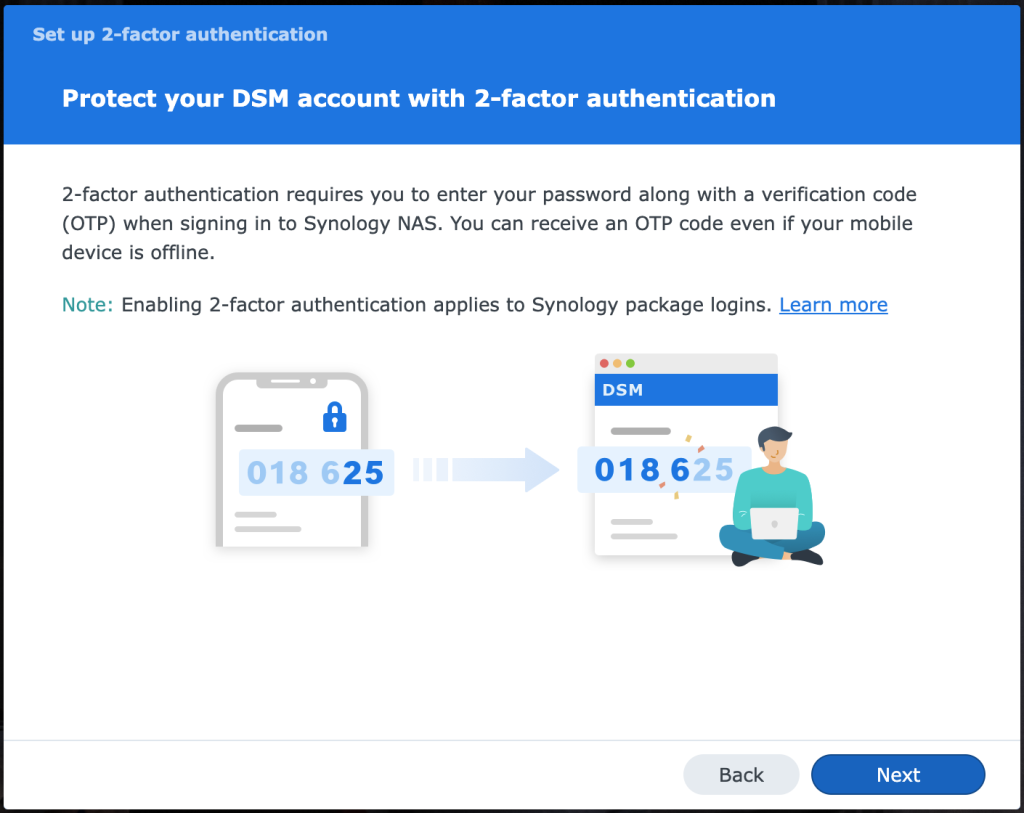 YOU DO NOT NEED TO INSTALL THE AUTHENTICATOR APP.
Use the Duo mobile app that you have on your phone. Select "Next".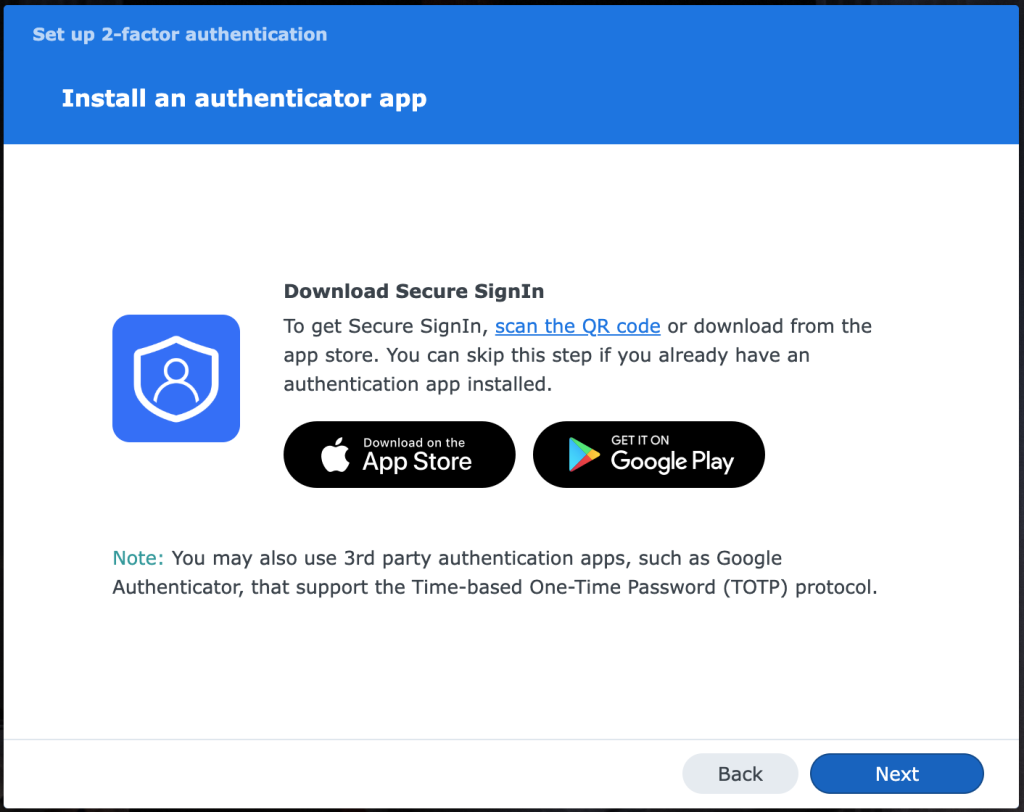 Step 5
Open the Duo Mobile app on your phone and then Select "Add".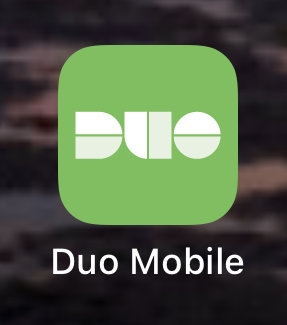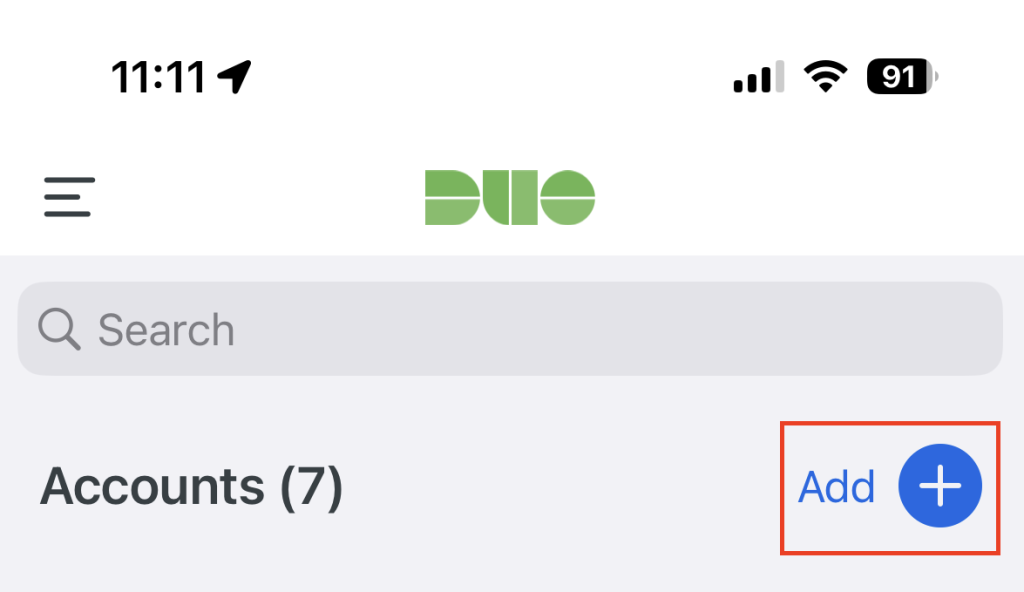 Step 6
Select "Use QR Code".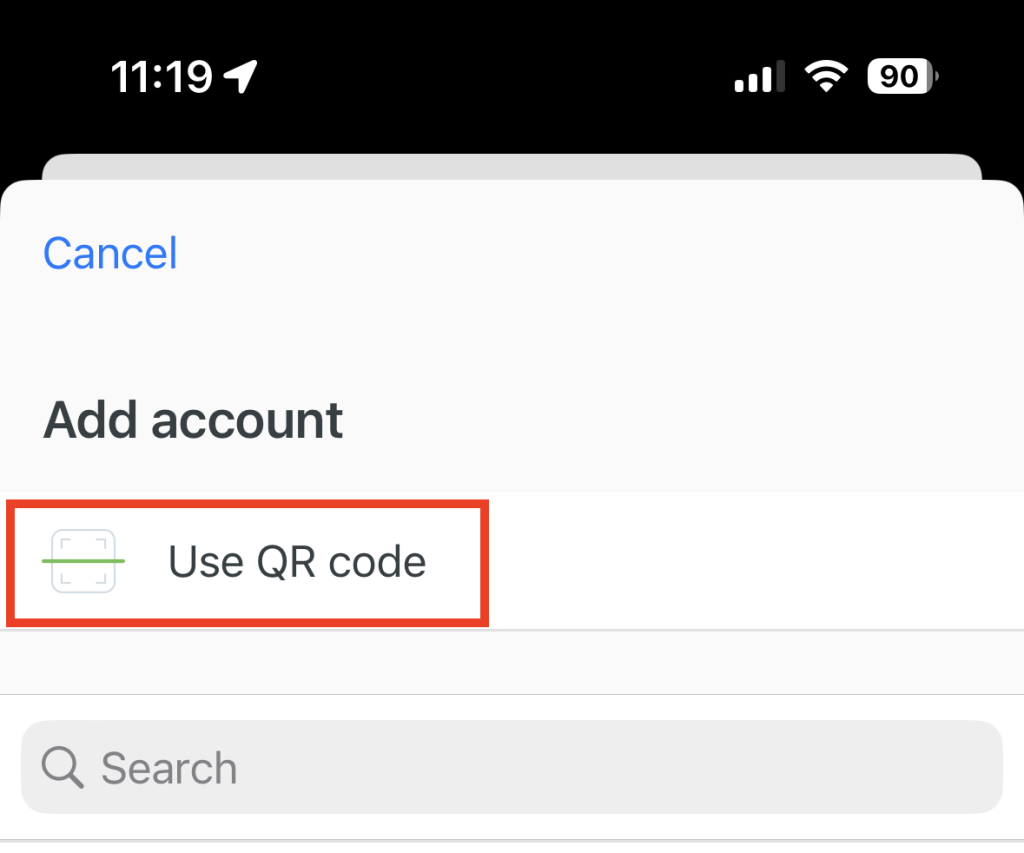 Step 7
Hold the camera up to the QR code on your screen.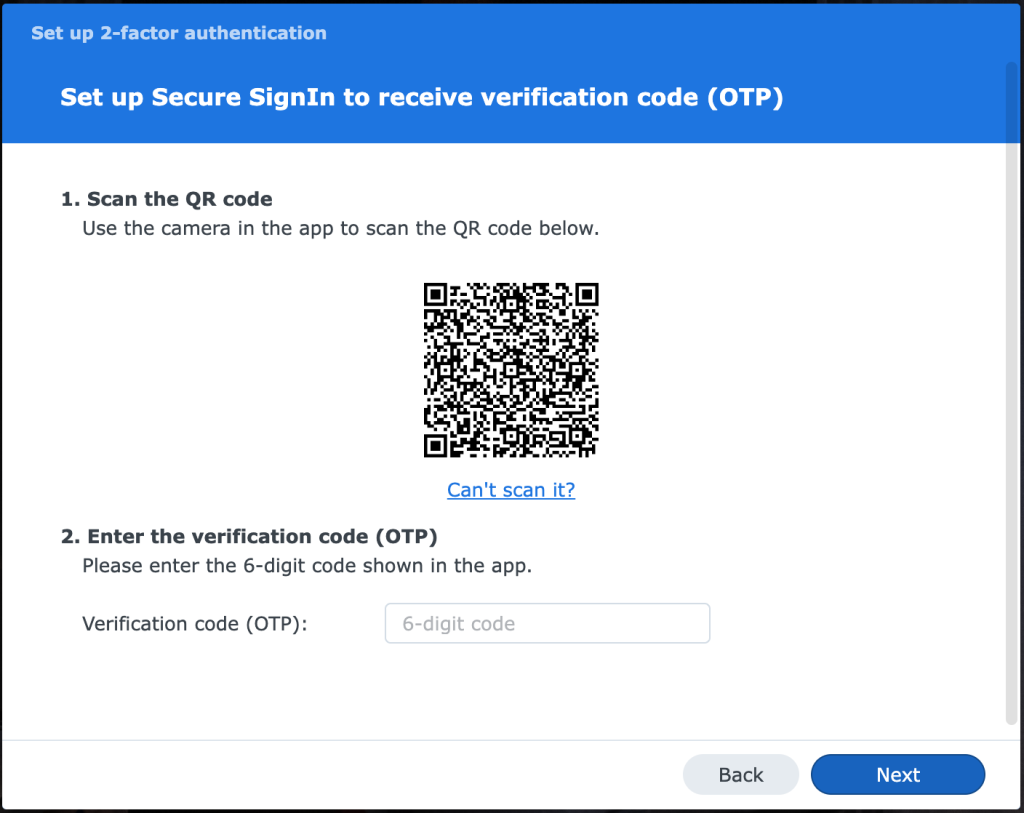 Step 8
After scanning the QR code select "Save". Your account will now be visible in the DUO Mobile App.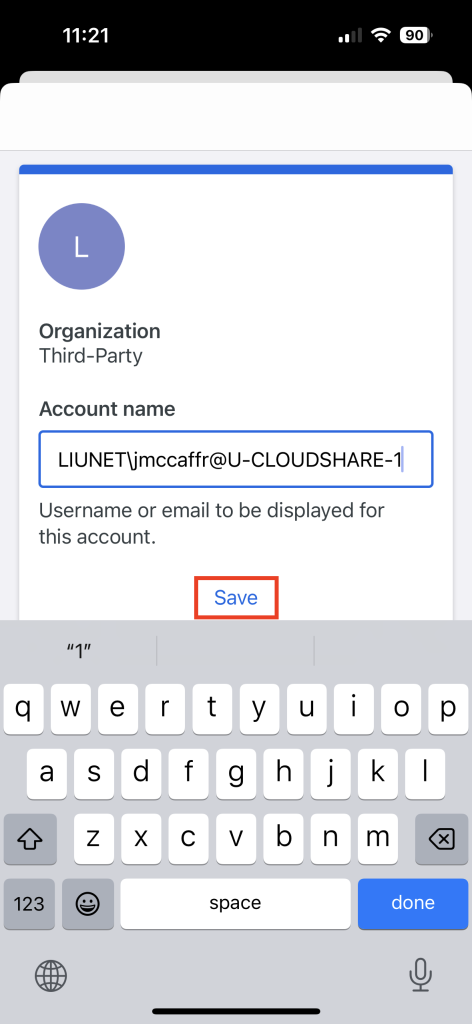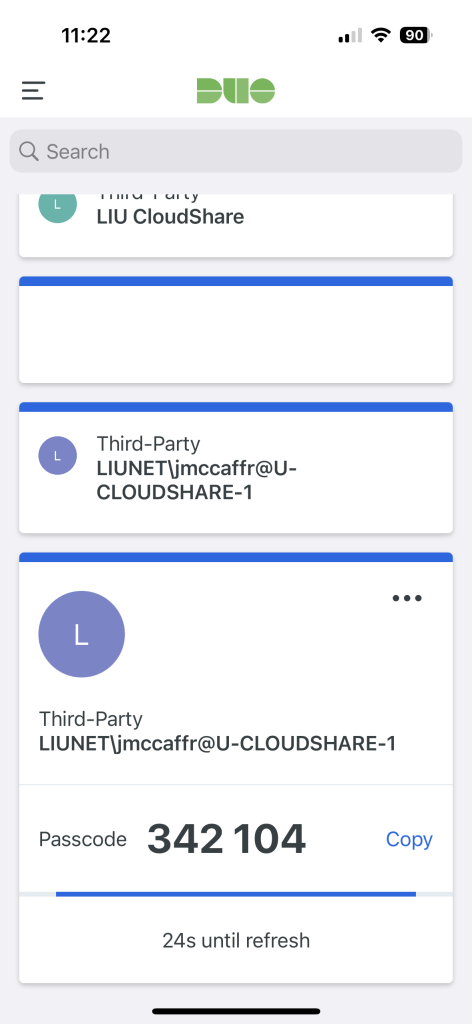 Step 8
Enter your 6-digit code (this code will change every 30 seconds) from the DUO Mobile app to complete the
setup. Select "Next".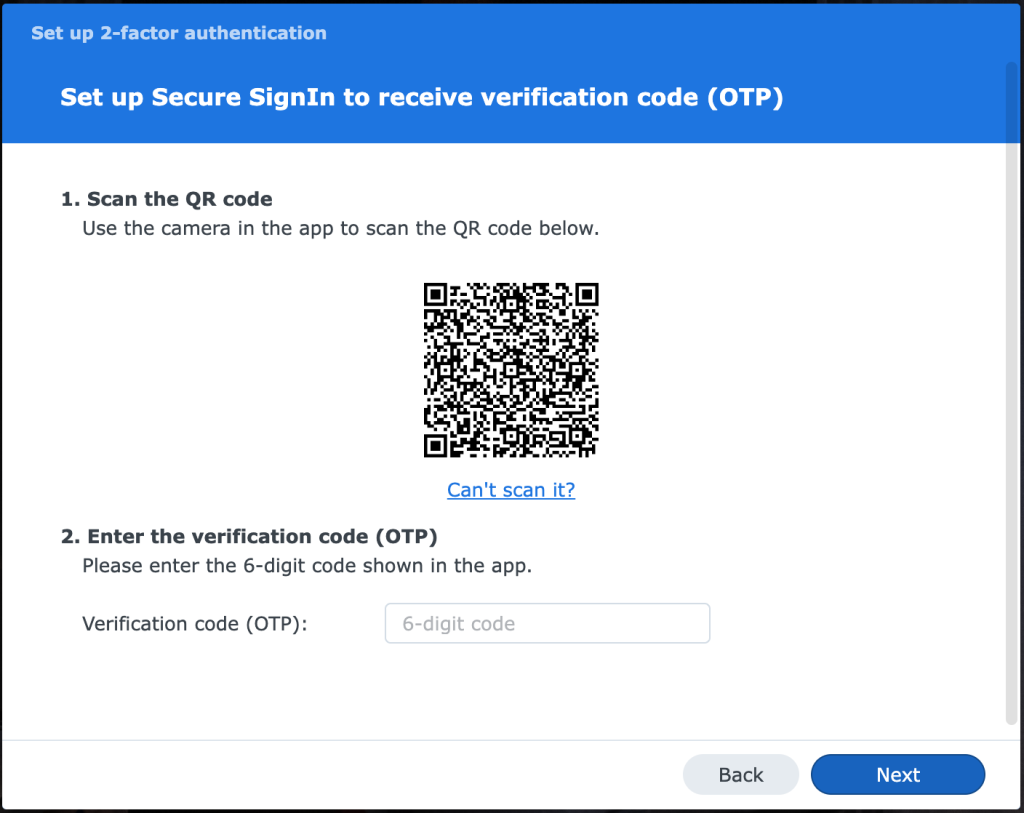 Step 9
Setup is now complete. Select "Done"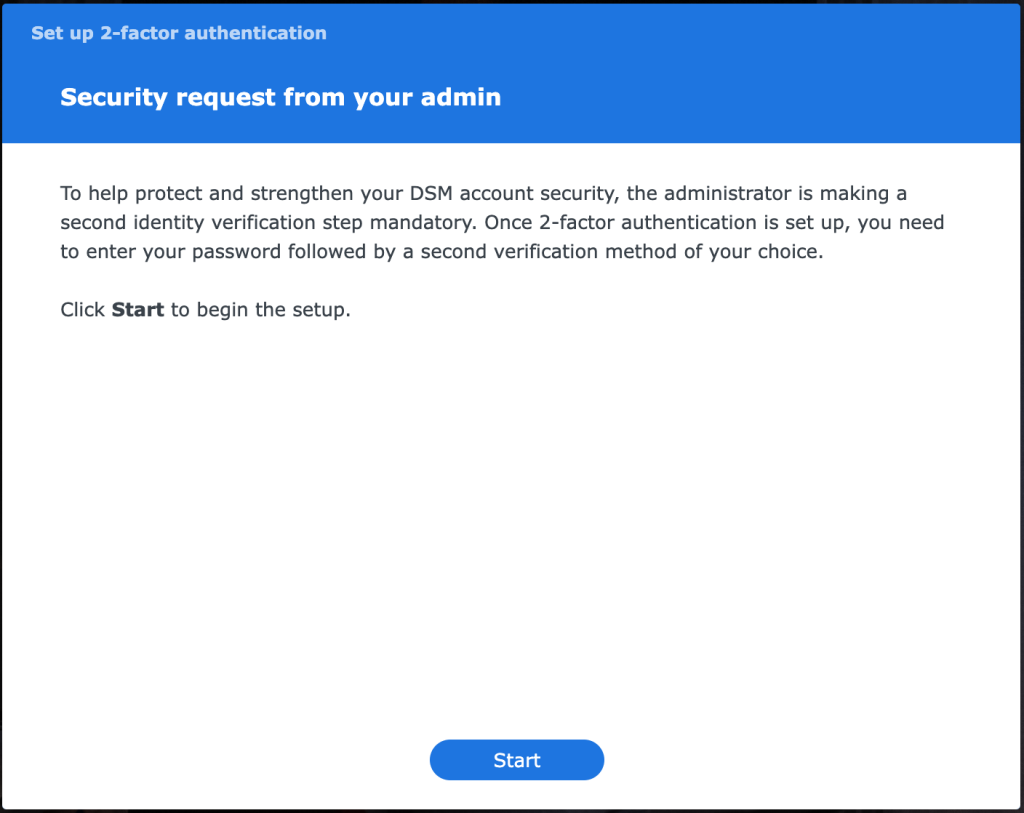 You are now logged in to CloudShare, double click on "File Station" to access your files.