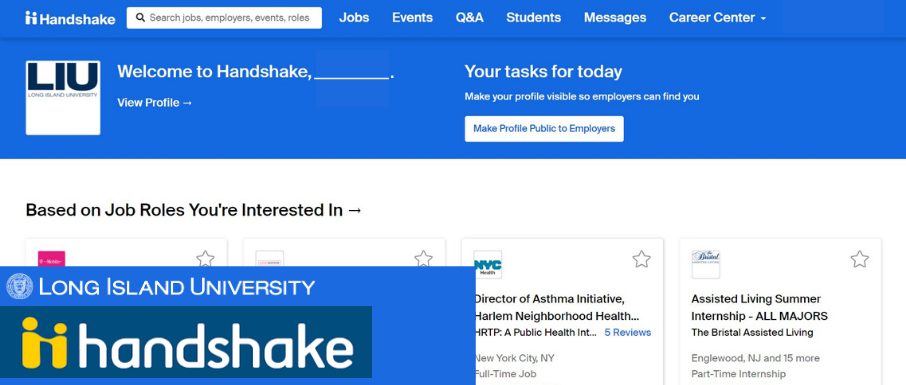 Handshake, LIU's Job and Internship management site allows students and alumni to search and apply to internships, part-time, full-time jobs, and volunteer opportunities.   The system has a wide array of employment opportunities as well as updated postings.
Students should meet with their Promise Coach to review and approve his/her resume before uploading it to the system for employers to view.  In addition, they can view and register for employer events, career workshops,  and access job search resources.
To log in to Handshake, go to handshake.liu.edu. Current students should use their MyLIU email (first.name@my.liu.edu) and MyLIU password to access the system.  Alumni should use their @alumni.liu.edu email address and password to log in.
Students should contact LIU Promise and alumni should contact Employer Engagement, for assistance accessing the system.
Please note, alumni will need an @alumni.liu.edu email address to access Handshake. To obtain your lifetime alumni email address, please click here .