LIU IT currently supports and recommends Windows 10 for all University owned machines.
LIU IT will continue to install or upgrade to Windows 10 Operating System on University-owned computers across campus. To request Windows Operating System installation on a University-owned computer, please contact the IT department at it@liu.edu and IT will schedule an installation.
You can also place a software request on LIU's software request website LIU Infoshare. By following these simple steps you can place a place a software request.
Step:1
Click here to login to LIU Infoshare. Login with your LIU credentials.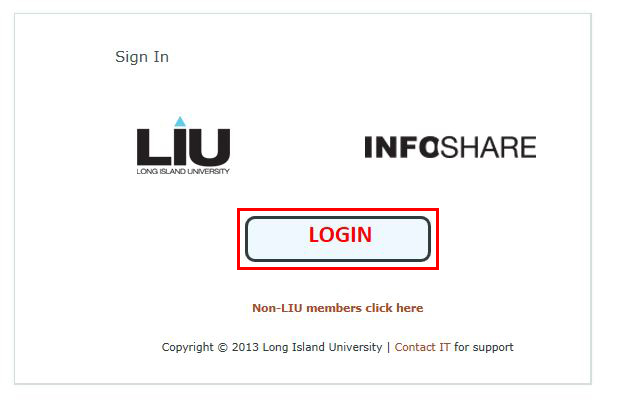 Step: 2
Click FMRC from your respective campuses.

Step: 3
Click Software Request.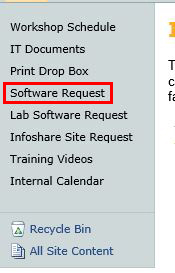 Step: 4
Please fill in all the information and click Submit to place your software request.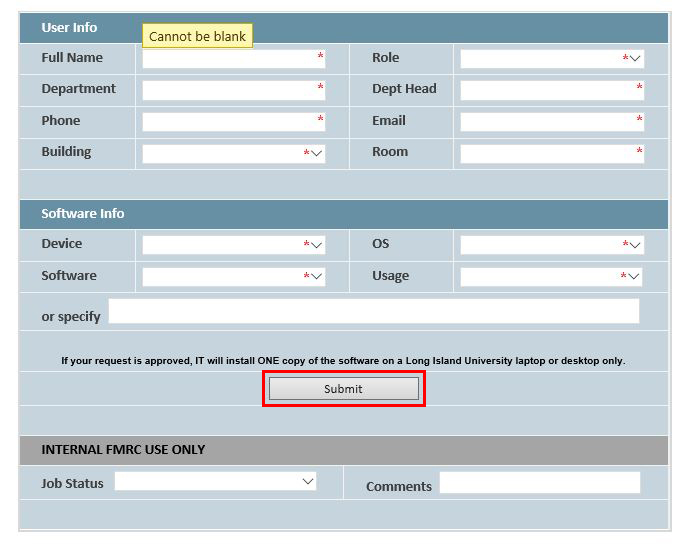 Upon the approval of your request, IT will install or upgrade Windows 10 operating system on university owned machine.