In order to access the LIU Library databases, do the following:
Step 1
Navigate to the LIU homepage at www.liu.edu
Step 2
Scroll down to the bottom of the page and hover over the QUICKLINKS button. A menu will appear and you will choose LIU Libraries.


Step 3
Click on Databases, then choose the Library you wish to access.


You can search for the database you want to use OR use the dropdowns to narrow them by Subject, Type, or Vendor.

For sample purposes a ProQuest database "ProQuest Central Essentials" was selected.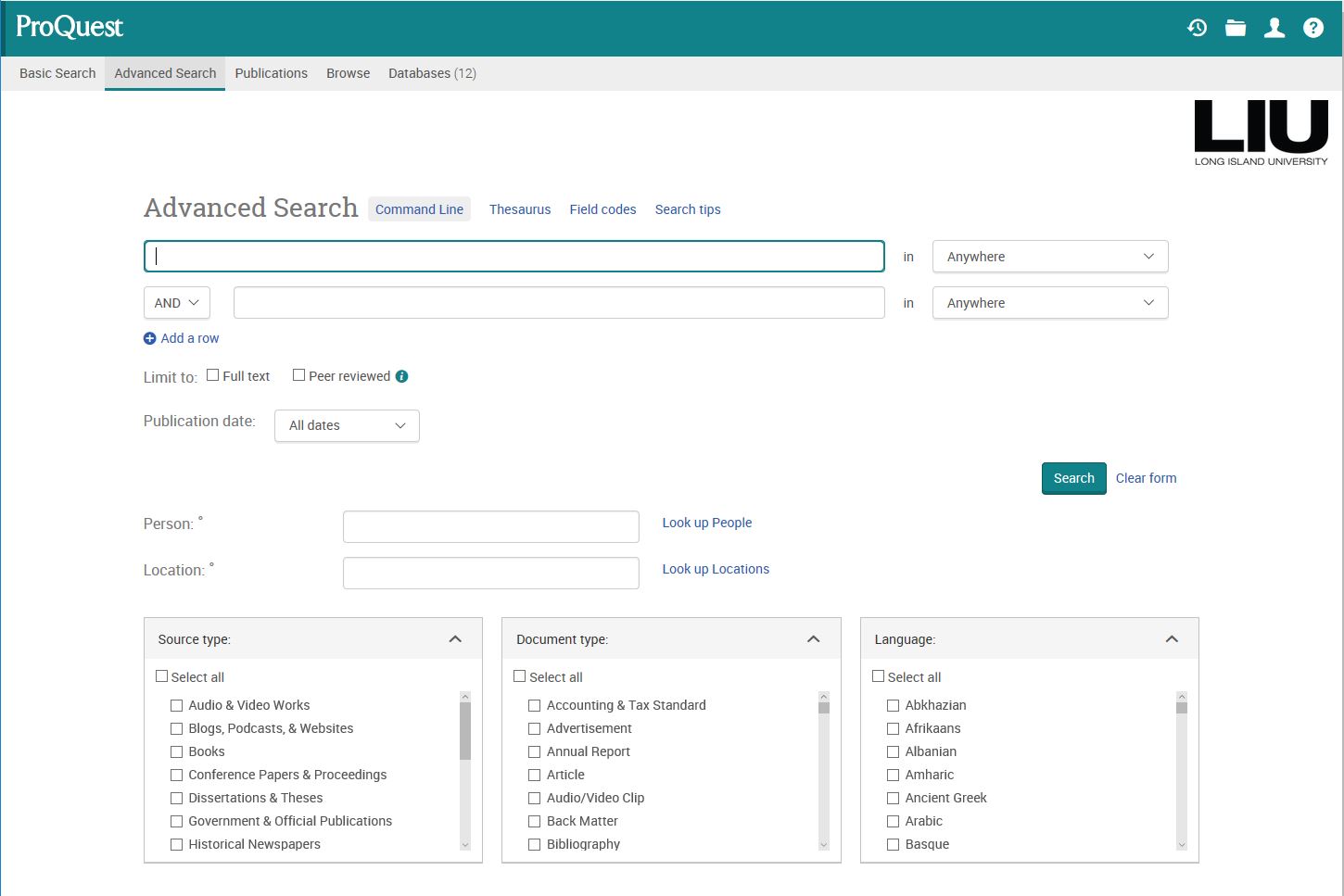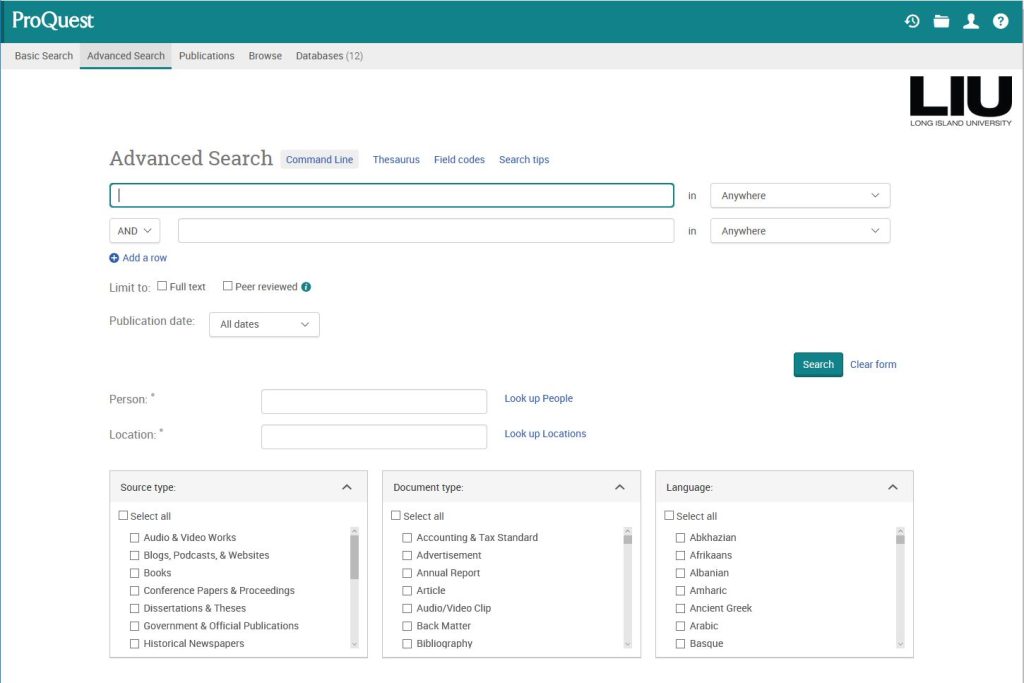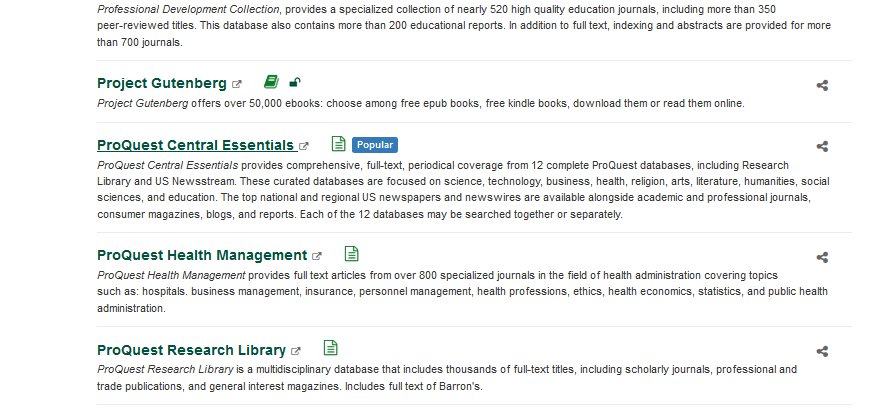 Step 4
Click on the database you want, then you will be prompted to login.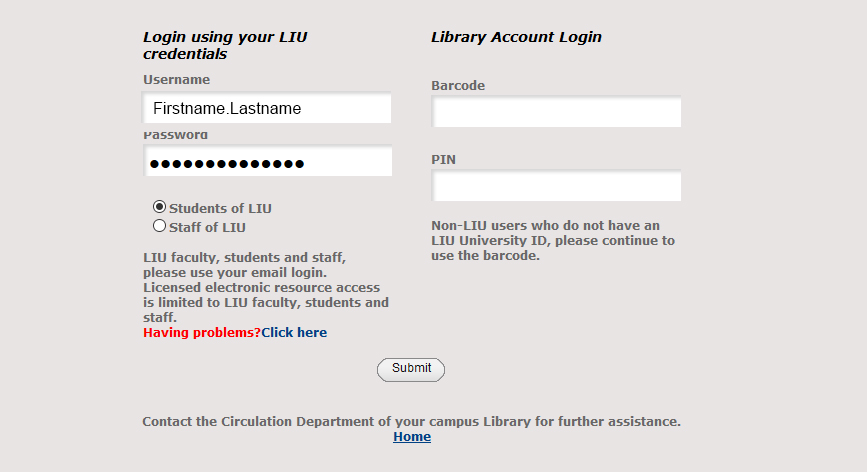 Note:
This is for users accessing the database off campus only. The following screen (below) will authenticate if you are an LIU student. If you access the database from within the campus, it will not authenticate and will not prompt a login page.

LIU Staff please select the staff option and use your normal email credentials to gain access.
Done
After logging in, the Database will appear and you will be able to search other databases with out having to log in again.
For additional information